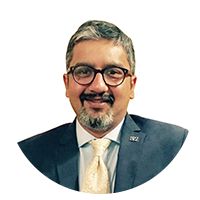 NAJEEB KUNIL
CEO & Board Member, PPZ
Associated with 18 years
AKHIL BEHL
Executive Director, ICS Group
Associated with 15 years
ARVIND MAYAR
CEO, Secure Parking Solutions (SPS)
Associated with 15 years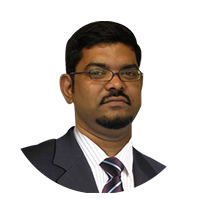 BISWABHUSHAN BEURA
Associates India
Associated with 19 years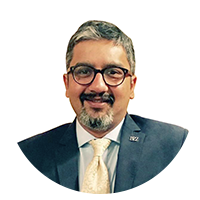 NAJEEB KUNIL
CEO & Board Member, PPZ
A graduate from Mumbai University with a business program from the University of Michigan and IIM-A, Najeeb has over 20 years of experience in the real estate sector with specialisation in large retail centric assets . Over the years, Najeeb has been actively involved in closure of multiple transactions in the property segment. He has in-depth knowledge on the local markets, demographics and an extensive network with leading developers, land owners, national retailers and financial institutions.
Over the last decade , he has developed expertise in managing large properties . He has a proven track record in optimising revenue and increasing valuation of large retail centric assets.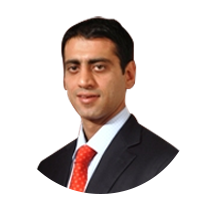 KUNAL PREMNARAYEN
CEO ICS GROUP & EXECUTIVE CHAIRMAN PPZ
Kunal Premnarayen is the promoter and CEO of ICS Group as well as the Executive Chairman of Pioneer Property Zone (PPZ). As the CEO, Kunal works closely across businesses and is focused on providing strategic direction to grow and evolve each of the business. Through his extensive institutional relationships, he plays a critical role in identifying opportunities around the real estate sector. He has been instrumental in creating a portfolio of India centric companies by partnering with international domain leaders. Kunal has built a core leadership team around him that drives the long-term strategies for each of the businesses and continues to enhance the groups asset management capabilities on the back of the current operating businesses.
Kunal was a member of the CII-Real Estate National Committee and CII India-Africa Committee. He is a member of 'Entrepreneurs Organization' a global networking platform exclusively for entrepreneurs.
Kunal and his family have set-up MiracleFeet in India, an NGO working towards eradicating the congenital disability for clubfoot. He is also on the global board of Miraclefeet.
Kunal graduated from Wake Forest University (USA) majoring in communications with a minor in international studies. Kunal has done management courses from IIM Ahmedabad and University of Cape Town Graduate School of Business. Kunal is an avid sportsperson and was ranked amongst the top 5 junior tennis players in India.